Day 19/30 - 4 Reflections On The #BitPost30 Challenge
Article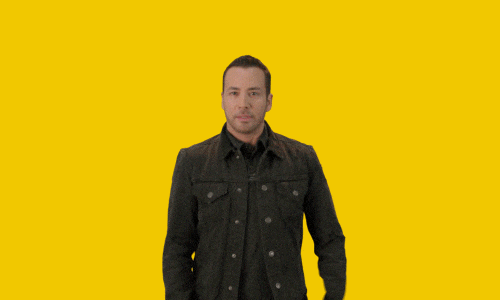 Whatever I started out with as a topic for this challenge, has clearly diverged. So this post is going to be a reflection on why.
At the beginning of this challenge, I set out to write about my journey fundraising for Honā. As each day passed, I found myself writing more about what was just on my mind at the time I got to write, because (most of the time) I was rushing to get the article in at the end of the day.
During the week, there's already a lot to do. So here are my reflections on what I could be doing better, or why things may not have gone so well:
My why was not strong enough when I began the challenge. What I mean by this has to do with initial intent. As a result of this, it meant my starting "why" resulted in being: (a) not clear and (b) not strong enough. This does not mean that the challenge is bad, it means that my intent was misaligned at the beginning to make the best of the experience. Lesson: spend more time on your why when you start.
Because my intent was not clear or strong enough when I started, I found myself leaving things to last minute. This meant constantly rushing to get my blog post in at the end of my day, when I was already exhausted. As a result, the mental fatigue meant less of a desire to publish, which resulted in half-based posts, or random thoughts unrelated to my initial goal.
I did not block out time for my writing. Again, because my intent was not clear or strong to begin with, I did not make time for my writing. This is essential when looking to achieve anything: making time. A lot of the time, we say we don't have time, but really it's just a matter of priorities. Because if you really want something, you'll make time. I've experienced this with a lot of online courses - I've signed up to many in the past with a weak intent to do them, but end up not doing so because: (a) they're typically free, (b) they're nice-to-have's for me (not absolutely needed), and (c) no other peers to hold me accountable. This is probably why "Cohort-Based Courses" are making a comeback (they're essentially old-school classes synched up at the same time, but online).
Did not have a chance to engage with others before starting. Not everybody learns the same. But for me, if I had a chance to meet or see people for the challenge via Zoom, it might've made things more "real" for me. When you feel like you're not being held accountable by anyone, especially people you may not have some form of relationship with, it's easy to let yourself slide. This is not to say that I cannot do things on my own, but when you have others to "run with", it makes the experience more fun, and also inspires or motivates you to keep going when you might want to quit.
And those are my relections on this challenge to date! Hope they're useful.